In the realm of high-performance sports cars, the Corvette C8 Z06 has carved a niche for itself, captivating enthusiasts with its stunning design and remarkable capabilities. However, the recent unavailability of the Corvette C8 Z06 Z07 Carbon Fiber splitter, side skirts, and rear spoiler wing has left many fans longing for more. Addressing this gap, NextGenSpeed has stepped up, launching an exciting array of Z06 Z07 options, now in stock and ready to ship.
The High Demand for Carbon Fiber Accessories
The Corvette C8 Z06, with its sleek design and powerful performance, has always been a favorite for customization. Carbon fiber accessories, known for their strength, lightness, and aesthetic appeal, have been particularly sought after. The recent scarcity of these accessories, the Z07 package that including carbon fiber splitter, side skirts, and rear spoiler wing, has created a significant demand in the market. These components not only enhance the car's appearance but also contribute to its aerodynamic efficiency and overall performance.
Next-Gen Speed's Timely Response with New Z07 Options
In response to this high demand, NextGenSpeed.com has unveiled a series of new Z06 Z07 options, tailored for the Corvette C8. These new offerings are designed to meet the expectations of Corvette enthusiasts, delivering both in terms of quality and performance. The Z07 options at NextGenSpeed include a variety of aerodynamic enhancements and styling accessories that promise to elevate the driving experience of any Corvette C8 owner.
Features of the New Z07 Options
The newly released Z07 options boast a range of features: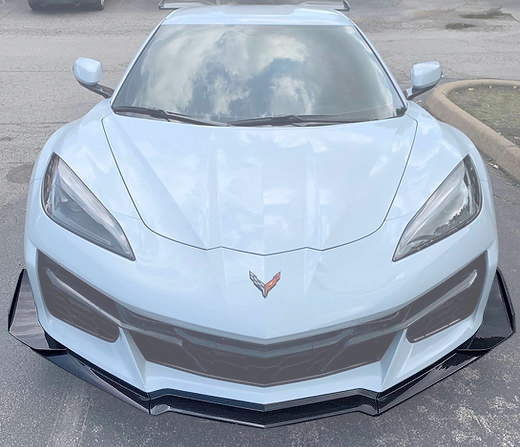 Conclusion
The introduction of the new Z06 Z07 options at NextGenSpeed.com comes as a boon to Corvette C8 enthusiasts. With the unavailability of certain carbon fiber accessories, these new additions provide a perfect alternative for those looking to customize and enhance their vehicles. NextGenSpeed's commitment to quality and customer satisfaction stands out, making them a go-to destination for high-end car accessories.
Visit NextGenSpeed.com today to explore these exciting new options and take the first step in transforming your Corvette C8 into a bespoke masterpiece.
---
This article highlights the latest development in the world of Corvette C8 customization, focusing on the new options available at NextGenSpeed, catering to the enthusiasts' needs for quality and style.