The Ford Mustang has long been a symbol of American muscle and performance. With the introduction of the S650, the legacy continues with more potential for customization than ever before. NextGenSpeed, a leader in aftermarket automotive parts, is at the forefront of this revolution, offering a vast array of modifications that cater to every aspect of the Mustang S650. Let's dive into their comprehensive range, from aesthetic enhancements to performance upgrades.
Aerodynamic Enhancements: Splitters, Diffusers, Side Skirts, and More
The Mustang S650 is already a head-turner, but NextGenSpeed's range of aerodynamic enhancements like front splitters, rear diffusers, and side skirts take its appearance to the next level. These parts aren't just about looks; they're designed to improve airflow and stability, giving your Mustang better handling and a more aggressive stance.
Spoilers and Wicker Bills: The Finishing Touches
To complement the aerodynamic features, NextGenSpeed offers a variety of spoilers and wicker bills. These additions not only enhance the visual appeal but also contribute to improved downforce and stability at high speeds.
Tow Hooks and Body Kits: Functional and Stylish
The practicality of tow hooks is matched with style in Next-Gen Speed's offerings. They provide an added element of functionality for track enthusiasts. Additionally, complete body kits are available, allowing owners to fully transform their Mustang's appearance, giving it a unique and personalized look.
Interior Upgrades: Comfort Meets Style
NextGenSpeed hasn't overlooked the interior. Their catalog includes a range of interior parts – from custom seat covers to trim pieces, ensuring the inside of your Mustang is as bespoke as the exterior.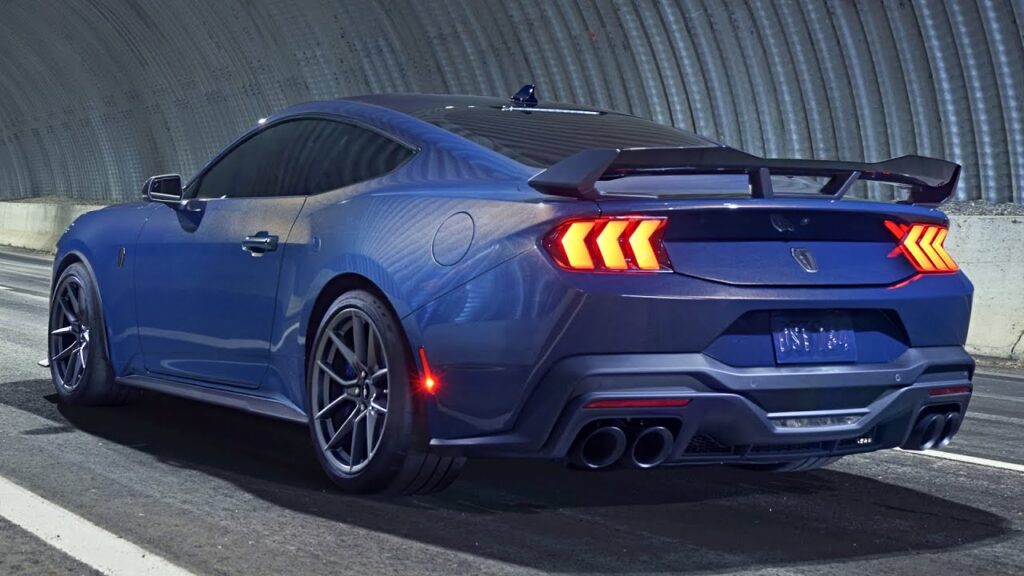 Exhaust Kits and Headers: Unleash the Roar
For those wanting to enhance their Mustang's auditory experience, Next-Gen Speed provides a plethora of exhaust kits and headers. These upgrades not only offer a more aggressive exhaust note but also help in improving the overall performance of the vehicle.
LED Lighting: Brighten the Way
Upgraded LED lighting options are a must for a modern touch. These include both interior and exterior options, improving visibility and adding a futuristic aesthetic to the Mustang S650.
Carbon Fiber Parts: Strength and Elegance
Carbon fiber parts are a great way to reduce weight while adding elegance. Next-Gen Speed's range includes everything from mirror caps to interior trim, all designed to complement the Mustang's aggressive lines.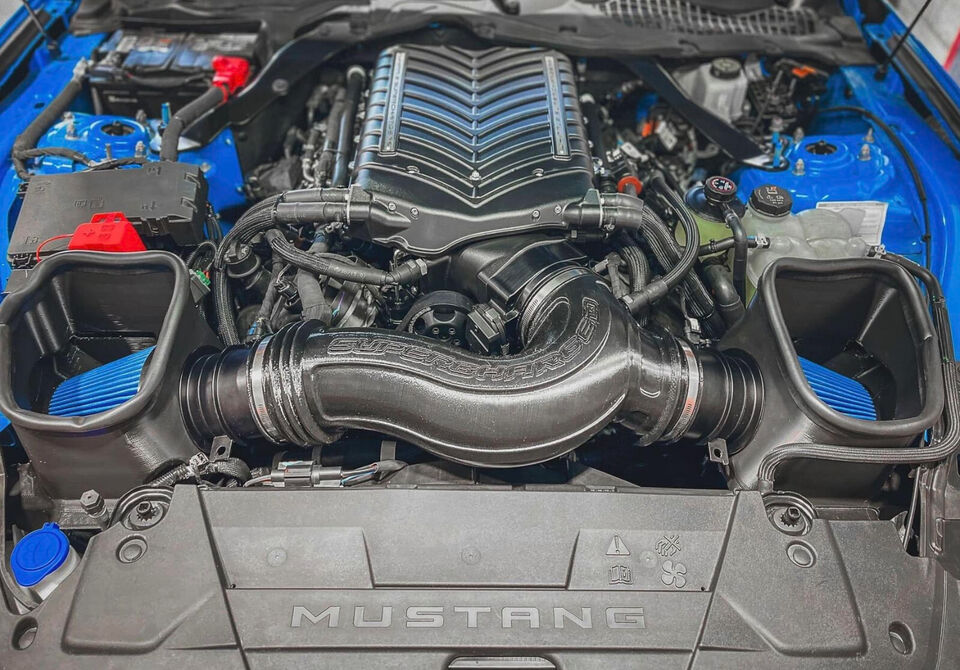 Superchargers: Power Up
For those who crave more power, Next-Gen Speed offers supercharger kits. These kits are designed to significantly boost horsepower and torque, propelling the Mustang S650 into supercar territory.
Air Intake Systems: Breathe Easy
Improved air intake systems are also available, enhancing engine efficiency and performance. These systems not only contribute to power gains but also help in better fuel economy and throttle response
Wheels & Tires: Elegant New Styling
Transform your Mustang S650 with our latest collection of Wheels & Tires, meticulously designed to infuse elegance and performance into your ride. This range is not just about giving your Mustang an aesthetic edge; it's about enhancing the very experience of driving.
Conclusion: A One-Stop Mustang Modification Shop
NextGenSpeed emerges as a comprehensive source for Mustang S650 modifications. Whether it's about enhancing the car's aesthetics, boosting its performance, or personalizing the interior, their range covers it all. Each product is designed with a focus on quality, ensuring that your Mustang not only looks distinctive but also performs at its peak.
For the Mustang enthusiast, the options are endless. Next-Gen Speed's catalog presents an opportunity to transform the already impressive S650 into a personalized work of art that stands out on the road and thrills on the track.